The main profile of our company is the development, production and commissioning of complete automation systems. Automation systems help to increase the efficiency and accuracy of processes and reduce the workload of the workforce. Of course, sometimes our partners only want to use a single service.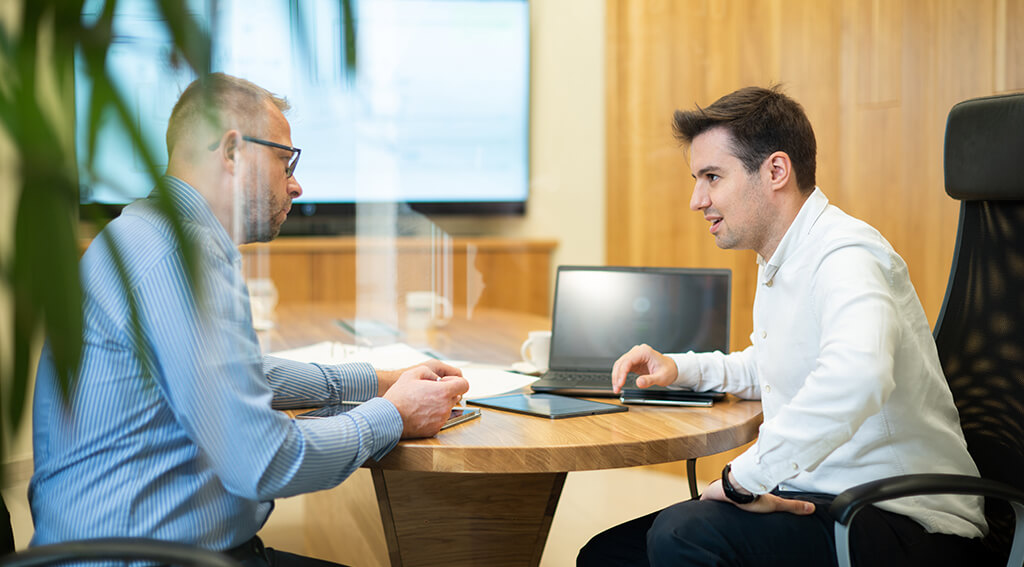 You can use any of these services, regardless of whether you want to implement a complete automation system or just a subset of tasks. We offer all our partners customised solutions that best meet their needs.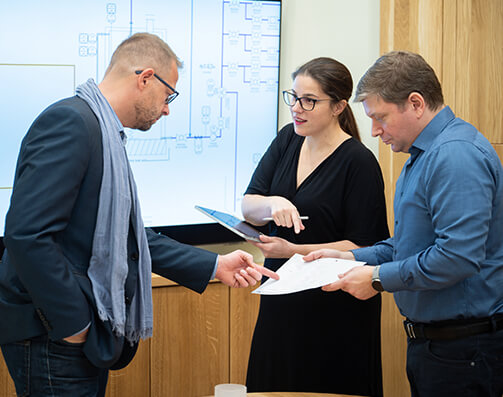 Specification of manufacturing processes
The specification of industrial manufacturing processes is important before automation because it describes the steps of the process, the required tools, interventions and results. The specifications we produce contain everything which developers need to design and implement automation systems: flowcharts, detailed descriptions of the processes and the operations and requirements to be performed.
Automation systems design
The basis for the design of optimal industrial automation systems is planning, while also taking into account the safety, quality and efficiency requirements, as well as relevant standards and possibly more stringent regulations (e.g. pharmaceutical or chemical industry). We always design the system according to thecustomer's needs. Using EPLAN target software, we can create models to help you fit the standards.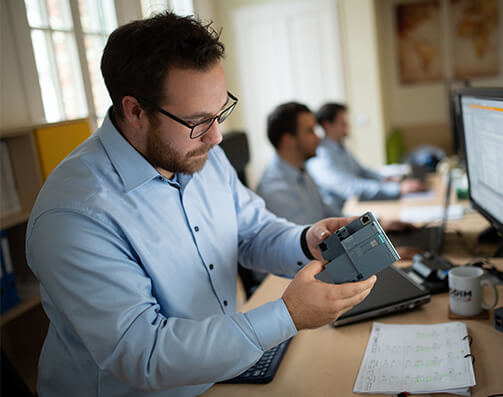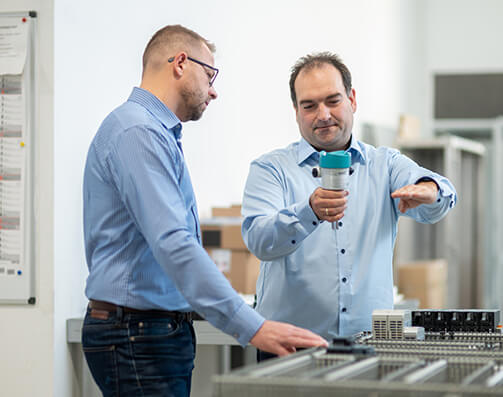 Industrial safety engineering
The service helps to make industrial processes safer, reduce the likelihood of accidents and disasters, and promote responsible operations and legal compliance. Our industrial safety toolkit includes HAZOP studies, high reliability SIL rated fault tolerant controllers, sensors and interventions.
Explosion proof safety engineering
It is a legal requirement to address explosion safety engineering in potentially explosive atmospheres (ATEX). Sometimes the owners themselves are not aware of what areas are considered as such and what their legal obligations are as an operator. We can help you to design, build, operate, inspect and prepare explosion protection documentation in compliance with the relevant legislation and standards.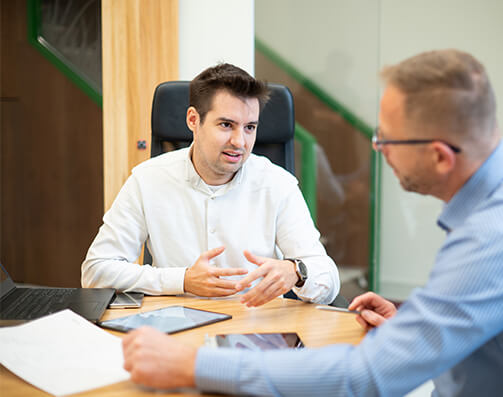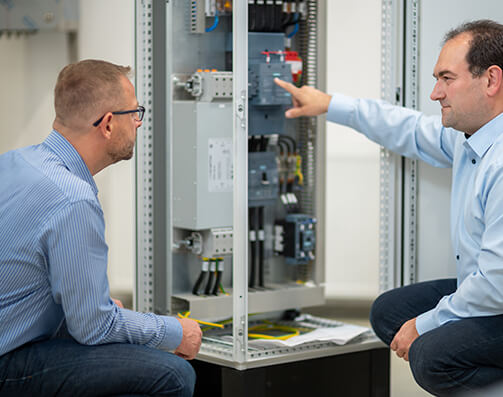 The European Union regulations require large consumers to install energy meters to promote environmental protection, energy efficiency and sustainable energy production and use. We help you design and install efficient and reliable systems. Mostly we read out the values from existing meters, but if necessary we install advanced AC power meters, integrate the data into ERP or SCADA systems, even with the possible inclusion of an IOT module.
Industrial atmospheres can contain pollutants, chemicals and harmful substances that can be hazardous to workers and the environment. A European Union regulation requires airspace analyses to ensure industrial safety and health. We also know and comply with the relevant ITM regulation. The systems we design and implement include: gas detector installation, ventilation sizing, alarms and, if necessary, intervention and logging.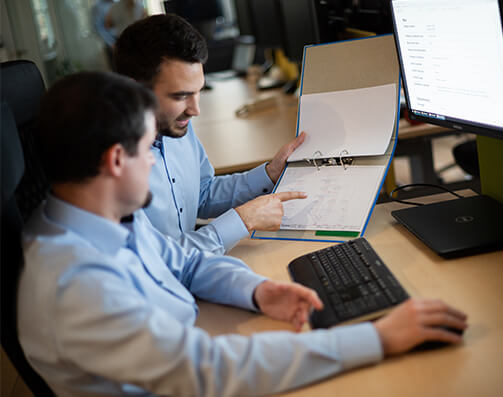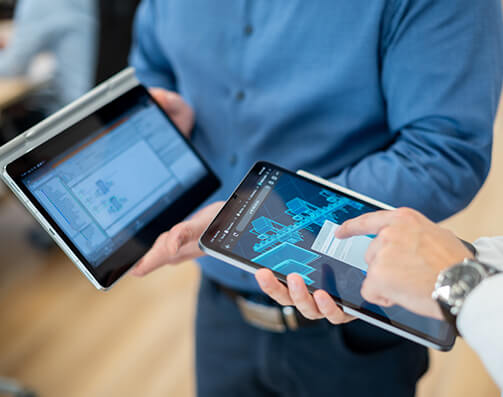 Industrial software development
The main goal of industrial controllers (PLC, DCS) is long-term reliability, and programming them requires a special approach and knowledge of the technology. For this, we create modular software designed to meet specific needs. For operation, we offer visualisation solutions tailored to the needs of our customers (HMI); we provide solutions ranging from operator panels (OP) to PC-based monitoring systems (SCADA), which can even be linked to an enterprise resource planning (ERP) system.
Production of control cabinets
The production of customized electrical and pneumatic automation cabinets at our Budapest site is continuously supervised by the project engineers. Our professional machine park allows us to meet the most complex requirements, be it pneumatic-relay, PLC control cabinets or multi-field distribution cabinets. The finished products are tested and CE certified, indicating that they comply with European Union safety and quality standards.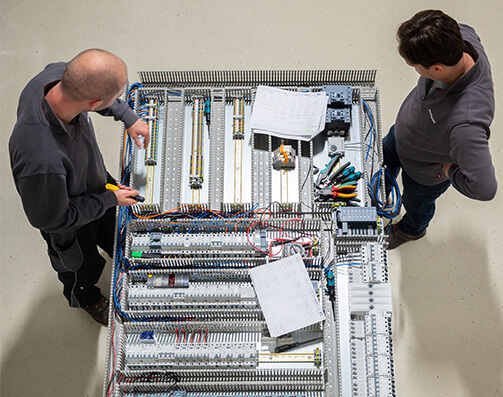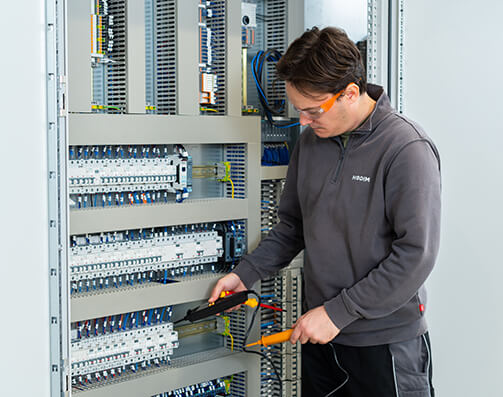 Field construction, installation
On-site cabling, pulse piping, field installation and commissioning of electrical and pneumatic control devices and instrumentation is carried out with the help of our colleagues and qualified subcontractors. Our project engineers are always on site to support the works and the implementationprocess. with their expertise On-site support allows us to react quickly and efficiently to changes, new demands and any difficulties that may arise.
Electrical measurements, inspections
The frequency and frequency of inspections for electrical installations are required by law. We have the necessary qualifications, equipment and experience to carry out the following inspections: electrical safety inspections (including contact protection), lightning protection inspections and explosion protection inspections.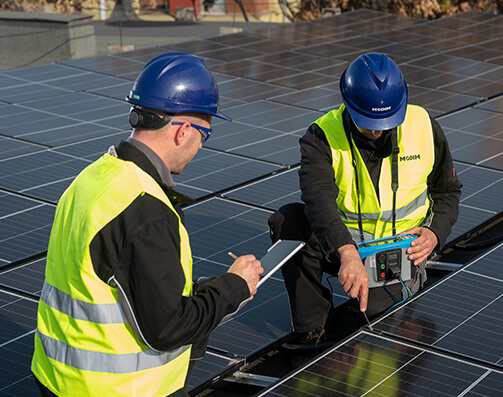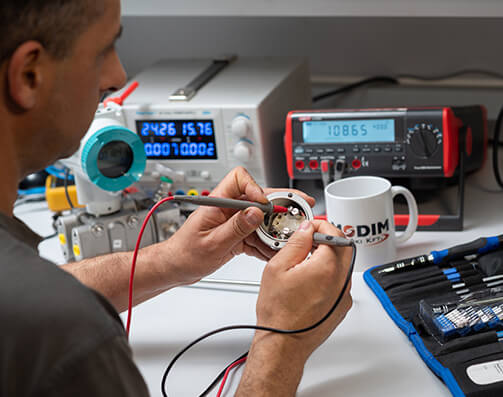 Regular maintenance of equipment ensures the continuity of production and prevents accidents. We undertake short and long-term maintenance, including on-site troubleshooting; through our extensive network of partners, we are also able to source products available on foreign markets or no longer readily available. We provide our contracted partners with a fast and flexible service, including troubleshooting, repair, and testing.
Outsourced hourly rate services
In the automation field, there is often a lack of a full team of professionals with the right competences to carry out projects. As part of our human resource outsourcing service, we assign engineers, programmers or technicians to our client's existing team on an hourly or per diem basis, to work on a project or to manage subcontractors, even in potentially explosive environments. It is also possible to outsource the whole project.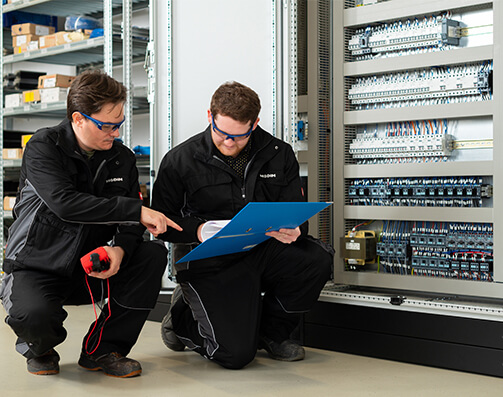 Featured clients, references









After consultation, if necessary, we will survey the location and make you an offer.

We will study the problem in detail and then work out the solution.

We complete the task, which usually ends with the delivery of the documentation.
If you are interested in any of our services, please contact us for a quote! You can find out more about the details of our services and how we can help you.